Where to Cappadocia Tour:
Cappadocia is a unique region in central Turkey known for its stunning natural landscape, fairy chimneys, and cave dwellings. Here are some of the top places to visit during a Cappadocia tour:
Goreme Open-Air Museum: The Goreme Open-Air Museum is a UNESCO World Heritage Site that houses a collection of rock-cut churches and monasteries. It is one of the most popular tourist destinations in Cappadocia and offers visitors a glimpse into the region's rich history and culture.

Hot Air Balloon Rides: Hot air balloon rides are a popular way to experience the stunning landscape of Cappadocia. Balloons take off early in the morning, offering a unique perspective on the fairy chimneys, valleys, and rock formations.

Hot air balloons flying over spectacular Cappadocia

Pasabag (Monk's Valley): Pasabag, also known as Monk's Valley, is a unique geological formation that is home to some of the most impressive fairy chimneys in Cappadocia. Visitors can hike through the valley and explore the rock formations up close.

Kaymakli Underground City: The Kaymakli Underground City is one of several underground cities located in Cappadocia. It was built by early Christians as a place of refuge during times of invasion and offers visitors a glimpse into the region's unique history.

Uchisar Castle: Uchisar Castle is a fortress carved into a natural rock formation and offers stunning views of the surrounding landscape. Visitors can climb to the top of the castle and enjoy panoramic views of Cappadocia.

Devrent Valley: Devrent Valley is a unique rock formation that resembles a lunar landscape. Visitors can explore the valley and discover the unusual rock formations, including those that resemble animals and other objects.

Ihlara Valley: The Ihlara Valley is a beautiful canyon that stretches for over 14 km and is home to several rock-cut churches and monasteries. Visitors can hike through the valley and explore the churches, many of which date back to the Byzantine era.
Overall, a Cappadocia tour offers visitors the opportunity to experience one of the most unique and beautiful regions in Turkey. From stunning landscapes and fairy chimneys to fascinating history and culture, there is something for everyone to discover and enjoy in Cappadocia.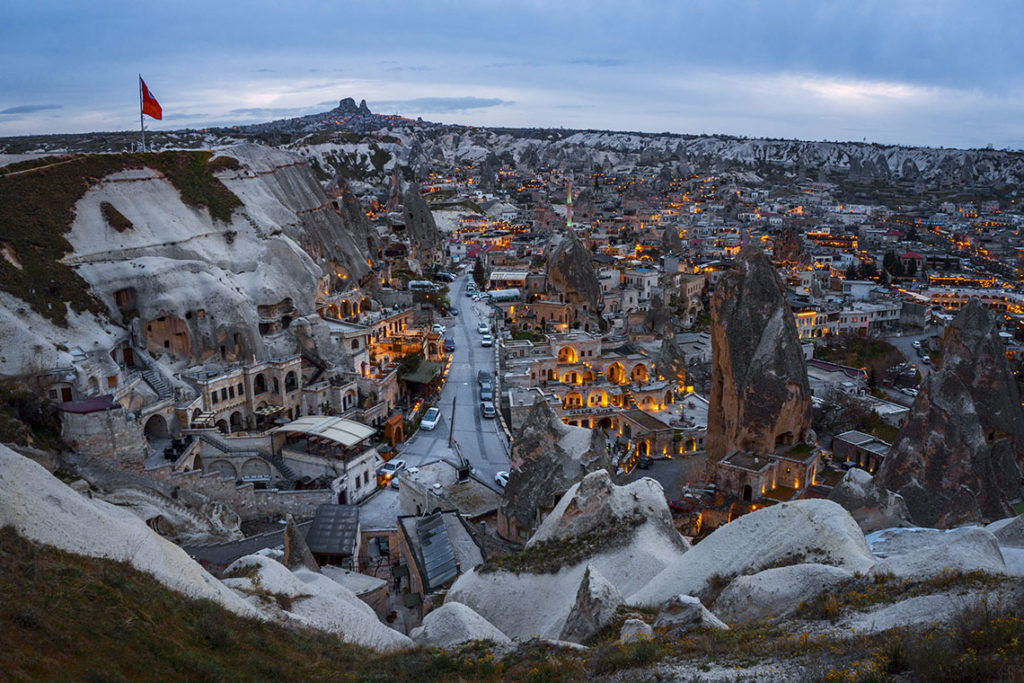 Cappadocia Tour is Locate on the Anatolian side of Turkey, Right in the middle. One of the favorite things to do in Cappadocia is to take a Hot air balloon ride over the enchanting rock formations. The rock form actions of the Cappadocia tour and some underground caves have played a large role in the region, therefore gaining its inscription on the UNESCO World Heritage Site List. Turkey
CAP 01: Red tour: Servant valley(Imagination valley) spectacular fairy chimneys and beautiful landscapes Pasabag (known as monks valley) double and triple-headed rock formation. Avanos is famous for its pottery and the red river (Kizilirmak). Goreme open-air museum famous well painting. Dates back to the 10th century describing the life of Jesus Christ and monks. Uchisar castle – natural and one of the biggest mass fairy chimneys of the region.
Cap 02: Green tour: Causing (Greek village) famous for rock-cut Churches, Kaymakl underground city Largest underground city of Cappadocia, pigeon valley famous for dovecotes, Ortahisar castle biggest mass fairy chimney of Cappadocia.
Cap 04: Hot air Balloon flight: fly in a hot air balloon for a truly unforgettable experience like no other. Enjoy breath-taking views, landmarks, and wonder of nature from a new and unique perspective as you take to the skies in one of our hot air balloons. No other experience of first is a unique combination of exhilaration and serenity. As you go up, up, and away to drift gently across Cappadocia's stunning landscapes at anything up to 5,000 feet.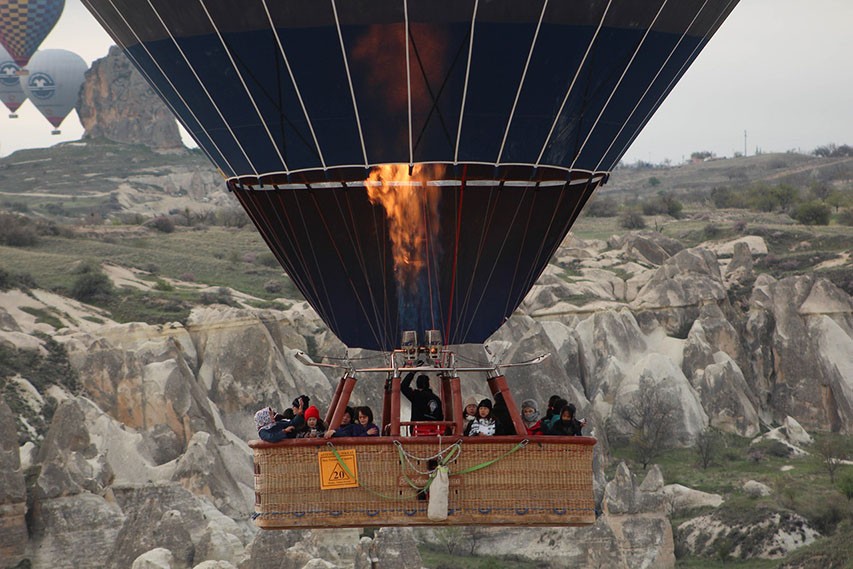 Cap 04: Atv (Quadbyke) tour: take a 1 hour ATV (Quad) tour in Cappadocia that zips through a number of stunning locations. Drive past towering fairy chimney sand through kiliclar, Gulludere, kizilcukur valleys, and Causing village. Old city tour: Full day of Hagia Sophia, Blue Mosque, hippodrome square, grand bazaar, Topkapi Palace, Sultan.